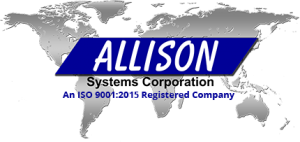 Allison Systems Corporation is committed to helping printing companies save time and resources while optimizing production. We design and manufacture doctor blades for flexo printing, as well as other applications. With our skill, experience, and use of high-quality equipment and materials, our products empower clients to do more.
Since our incorporation in 1968, we have stood at the forefront of innovation in our field. We developed doctor blade finishing machines to give printers more control over their manufacturing processes, and have since expanded to offer a wide selection of pre-finished blades. It is our commitment to continual improvement and client satisfaction that has allowed us to become a trusted doctor blade and printing accessories supplier for printers throughout the industry.
The printing industry is always changing, and we are continually improving our products and processes to meet new challenges. We continue to research, engineer, and manufacture sensible solutions so that our clients remain competitive.
On our blog, you will find helpful information and topics about printing, doctor blades, and more. We encourage you to visit our website to learn more about our offerings, including our many blade manufacturing, finishing, and training solutions. Contact us today at (856) 461-9111 for more information about our products.