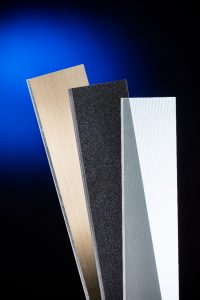 A lot of ink and substrate can go to waste in the printing business. Much of this is due to the quantity of ink being delivered to the plate. Additional ink film needs to be eliminated or the print quality suffers. This is why many printers are choosing higher quality, long life versions of the flexo doctor blade to solve this expensive problem.
A properly chosen flexo doctor blade makes the whole process much more precise, thus reducing wasted ink and  substrate, since  control is established with a metering system that carefully distributes the optimal amount of ink film based on the anilox engraving. The improvements in the product are visible immediately as there is consistency, so the final product doesn't vary in color or quality.
You need to increase your efficiency and ensure the final products contain quality images and accurate colors, and of course, reduced waste is good for business, as well as the environment. Plus, your customer ends up with a beautiful product with the printing looking just as it was meant to be — such a little thing to make a big difference in your printing business. Contact the team at Allison Systems Corporation for more information about our products.